Klint + Associates Inc. (KAI) specializes in travel tourism sales and marketing, representing luxury properties and exciting destinations around the world. 
We offer a variety of services including sales, marketing, advertising, public relations and representation. Each campaign is uniquely designed with our clients' aims and objectives in mind, to create maximum impact in the Canadian marketplace.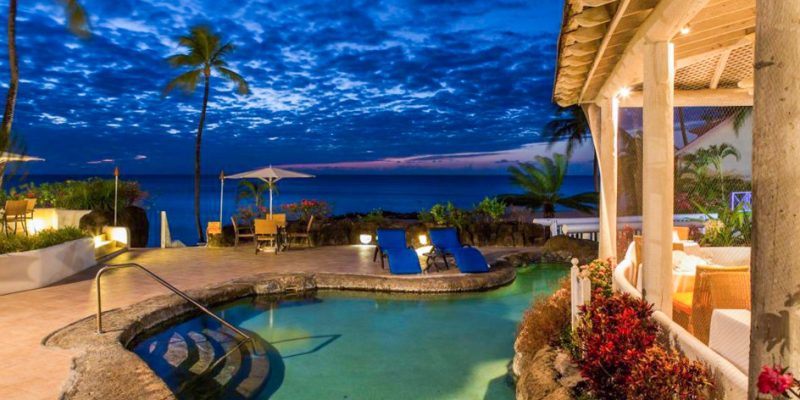 INNOVATIVE CANADIAN MARKETING SOLUTIONS FOR THE TRAVEL AND TOURISM INDUSTRY

Klint + associates inc. (KAI) was formed in response to the growing demand for innovative, exciting, and cost-effective sales and marketing solutions in the Canadian travel and tourism industry. The company provides creative services in the areas of sales, marketing and public relations specifically for the travel industry.
Our focus is on international market expansion and revenue development for our clients.
Serving as an extension of your sales and marketing organizations, our in-country sales and marketing team has the customer base, local knowledge, and experience to help you achieve increased visitation/nights, incremental sales, and brand awareness.
KAI accomplishes these goals in partnership with you. We tailor our solutions to the trends and characteristics of the Canadian market (while always being mindful of the provincial differences) and overarching brand positioning needs.
KAI is one of Canada's leading boutique Marketing/Sales and PR companies specializing in the Travel & Tourism sector in Canada.
Our broad range of tourism marketing expertise have proven track record of success.  We can deliver customized sales & marketing initiatives that are unparalleled for their clients.
By providing the highest level of service and commitment to our clients in the travel industry, KAI's mission is to deliver consistent, results-based marketing and sales representation to an exclusive portfolio of suppliers.
By Travel Experts For Travel Experts
With more than 25 years travel industry experience and knowledge, KAI offers a variety of services in the field of sales, marketing, advertising, public relations and representation.
KAI provides client services designed to generate sales, create a presence in the market and develop and maintain productive and profitable relationships with agents, tour operators, meeting and incentive planners, airlines, media and the consumer.
KAI has a proven track record of success with clients in generating extensive and positive coverage as well as increasing tourism/hotel revenues. Each campaign is designed with our clients' aims and objectives in mind, to create maximum market impact.
KAI's success relies on one key strategy: we can only succeed if you succeed.
Canada's travel industry is uniquely defined by specific cultural and economic influences that shape business practices and travel preferences. KAI's Canadian expertise and strong industry relationships play a pivotal role in cost-effectively facilitating your business expansion within the Canadian marketplace.
Our knowledge of the Canadian travel market and its key decision makers makes KAI an ideal partner for any tourism product/destination seeking to increase Canadian marketplace sales and awareness.
Using our unique network and years of experience, KAI works with a multitude of different businesses and partners, including:
Strategic Global Partnerships
Established trade & media relationships
Comprehensive Media/Journalist database with all outlets/freelancer in the Canadian market (emphasis in Quebec & Ontario)
Website with Client Press Releases/Link to Client Website
Comprehensive trade databases segmented by category – agents/operators/meeting and incentive planners/wedding/honeymoons
Extensive and direct experience working with agency chains, top wholesalers and airlines in Canada
Established sales force on the ground
French translator in Montreal/Graphic Designer in Toronto
Storage for brochures/displays on site – full service fulfillment services
KAI offers a complete range of integrated marketing services, including:
Full Property Representation
Market Research and Reporting
Sales Calls/Tour Operator/Retail Product Development
Tradeshow Representation
Agency Training/Workshops/Webinars
Public/Media Relations
Marketing & Advertising
Trade/Media Fams
Consumer/Trade Promotions
Wedding/Honeymoon targeted Marketing
Meetings/Incentives & Conventions
Communication Across Platforms, Social & Digital Media and Newsletters
Leveraging our extensive relationships with industry experts, KAI builds creative and unique solutions to market your destination within the diverse Canadian consumer and trade marketplace. We offer:
Strategic Campaigns and Promotions
Building New Product Offerings
Sales Missions
Media Missions
FAM Trips
Special Events for Trade and Consumers
Events and Exhibitions
Market Research and Reporting
Communication Across Platforms, Social & Digital Media and Newsletters
Dedicated professionals with a passion for travel.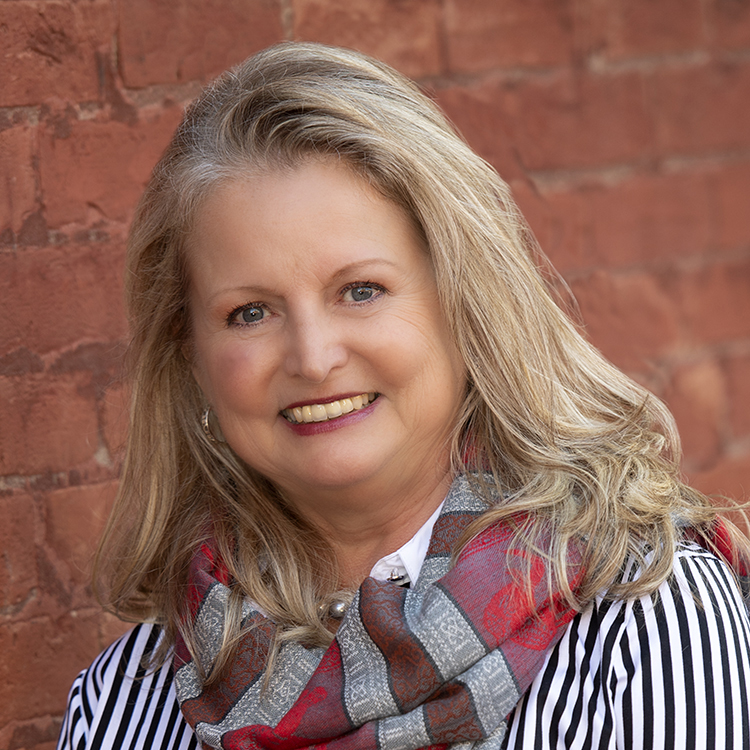 Annika Klint
Managing Director
In a successful travel industry career spanning over two decades, Annika Klint has hands on industry experience including owning, operating and holding senior management positions with numerous travel enterprises. Annika's successful senior executive level responsibilities include VP/Sales & Relationship Marketing –Retail position at My Travel Canada (now Thomas Cook Holidays). She brought revenue generating programs with innovative Preferred Supplier strategies and national loyalty programs. Before starting her company in June 2008 she was VP/GM of one of Canada's largest Virtuoso Luxury agencies located in the heart Toronto. Annika has sat on many boards including the Travel Industry Council of Ontario (TICO) and The Association of Canadian Travel Agencies (ACTA) as co-chair. She also serves on the Advisory Board for Seneca College's Tourism and Hospitality Management Program. She has built a solid reputation in the travel industry by creating unique sales and marketing initiatives, training programs and various corporate/consumer events which ultimately enhanced the company's profile while also securing substantial increases in sales and profits.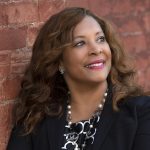 Sana Keller
Managing Partner
After completing a B.A. in Hospitality and Tourism Management and a Masters in International Business and Communications, Sana gained experience in the travel industry through positions at Air Canada, Worldways, and as Assistant Food and Beverage manager at the Four Seasons Hotel, Toronto. She held the position of Marketing and PR Director at Discover the World Marketing for over 10 years, with a focus on destination marketing, PR, crisis communications and consumer initiatives. Well known with media across Canada, Sana has built an excellent reputation for working closely with journalists and providing impressive results for her clients. She was honoured with the Media Choice Award for outstanding service to the Canadian media by the Travel Media Association of Canada (TMAC) and is the former President of the Discover America Committee Canada. Currently she participates in the media and communications tourism advisory counsel for Humber College in addition to being a mentor in Ryerson University's travel and tourism program. First language spoken and written is English with a working knowledge of French and Spanish. Sana brings over 25 years of travel and tourism knowledge to the industry and is an active participant in the travel industry.

Rebecca Seeds
Sales Training Manager
Rebecca Seeds has worn the Sales Manager hat for over 15 years in the Travel Industry. Rebecca graduated from Humber College with a Travel & Tourism diploma, and her adventures started the day she became a reservation agent at Hillcrest Tours. She quickly moved up in the company and found her true calling as Sales Manager of Canada. After 9 years she jumped ship and ventured into the destination marketing world. Her career in sales and marketing has taken her all over Canada, and allowed her to represent some exciting destinations such as St. Maarten, Texas, North Carolina, US Virgin Islands and more. After 15 years of working in the industry and 2 kids later, Rebecca's love and passion for the travel industry still excites her. She looks for new and creative ways to keep that excitement alive for the travel agents and partners she works with.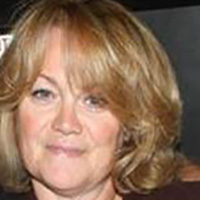 Catherine Ball
Business Development Manager
Catherine Ball has spent the past 20 years experiencing all aspects of the Canadian travel industry. From a flight attendant with NationAir to running a Canadian National Network of homebased travel agents, Catherine has worked extensively in all levels of the industry. She has spent years with airlines, wholesalers, retailers, car & hotel companies as well as working in the area of groups and incentives. She spent a number of years working in the sports related area directly with the Toronto Argonauts and Calgary Stampeders. Working with the retail travel agents directly has given her a unique perspective on the needs and wants of the Canadian retail agent and their customers.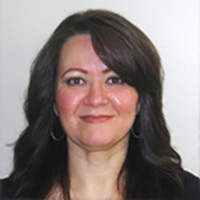 Sonia Machado
Business Development Manager
Sonia Machado's career in customer service spans over 15 years. Her most recent work is set in Calgary, as Sales Manager for Sunset Resorts Jamaica, Western Canada. Prior to that, she worked as a Business Development Manager – Southern Alberta for Thomas Cook Canada, a company whose associations included Sunquest, Holiday House, FunSun, Network and Encore. Creating strong relationships with agencies, participating in trade shows, training new agents, presenting on destinations and products, and escorting agents on FAM visits were just a few of her comprehensive responsibilities. Sonia has also served as a Sales Representative – Southern Alberta for Transat Holidays/Nolitours amassing strategic partnerships with agencies and guiding travel agents on trainings and client bookings. Sonia holds a Travel and Tourism certificate and is fluent in Portuguese.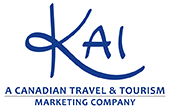 Our goal – to provide our clients with new, fresh, and cost-competitive options that deliver results.
KAI is a member of the following associations and groups: