Klint + Associates Inc. (KAI) specializes in travel tourism sales and marketing, representing luxury properties and exciting destinations around the world. 
We offer a variety of services including sales, marketing, advertising, public relations and representation. Each campaign is uniquely designed with our clients' aims and objectives in mind, to create maximum impact in the Canadian marketplace.
INNOVATIVE CANADIAN MARKETING SOLUTIONS FOR THE TRAVEL AND TOURISM INDUSTRY

Klint + associates inc. (KAI) was formed in response to the growing demand for innovative, exciting, and cost-effective sales and marketing solutions in the Canadian travel and tourism industry. The company provides creative services in the areas of sales, marketing and public relations specifically for the travel industry.
Our focus is on international market expansion and revenue development for our clients.
Serving as an extension of your sales and marketing organizations, our in-country sales and marketing team has the customer base, local knowledge, and experience to help you achieve increased visitation/nights, incremental sales, and brand awareness.
KAI accomplishes these goals in partnership with you. We tailor our solutions to the trends and characteristics of the Canadian market (while always being mindful of the provincial differences) and overarching brand positioning needs.
KAI is one of Canada's leading boutique Marketing/Sales and PR companies specializing in the Travel & Tourism sector in Canada.
Our broad range of tourism marketing expertise have proven track record of success.  We can deliver customized sales & marketing initiatives that are unparalleled for their clients.
By providing the highest level of service and commitment to our clients in the travel industry, KAI's mission is to deliver consistent, results-based marketing and sales representation to an exclusive portfolio of suppliers.
By Travel Experts For Travel Experts
With more than 25 years travel industry experience and knowledge, KAI offers a variety of services in the field of sales, marketing, advertising, public relations and representation.
KAI provides client services designed to generate sales, create a presence in the market and develop and maintain productive and profitable relationships with agents, tour operators, meeting and incentive planners, airlines, media and the consumer.
KAI has a proven track record of success with clients in generating extensive and positive coverage as well as increasing tourism/hotel revenues. Each campaign is designed with our clients' aims and objectives in mind, to create maximum market impact.
KAI's success relies on one key strategy: we can only succeed if you succeed.
Canada's travel industry is uniquely defined by specific cultural and economic influences that shape business practices and travel preferences. KAI's Canadian expertise and strong industry relationships play a pivotal role in cost-effectively facilitating your business expansion within the Canadian marketplace.
Our knowledge of the Canadian travel market and its key decision makers makes KAI an ideal partner for any tourism product/destination seeking to increase Canadian marketplace sales and awareness.
Using our unique network and years of experience, KAI works with a multitude of different businesses and partners, including:
Strategic Global Partnerships
Established trade & media relationships
Comprehensive Media/Journalist database with all outlets/freelancer in the Canadian market (emphasis in Quebec & Ontario)
Website with Client Press Releases/Link to Client Website
Comprehensive trade databases segmented by category – agents/operators/meeting and incentive planners/wedding/honeymoons
Extensive and direct experience working with agency chains, top wholesalers and airlines in Canada
Established sales force on the ground
French translator in Montreal/Graphic Designer in Toronto
Storage for brochures/displays on site – full service fulfillment services
KAI offers a complete range of integrated marketing services, including:
Full Property Representation
Market Research and Reporting
Sales Calls/Tour Operator/Retail Product Development
Tradeshow Representation
Agency Training/Workshops/Webinars
Public/Media Relations
Marketing & Advertising
Trade/Media Fams
Consumer/Trade Promotions
Wedding/Honeymoon targeted Marketing
Meetings/Incentives & Conventions
Communication Across Platforms, Social & Digital Media and Newsletters
Leveraging our extensive relationships with industry experts, KAI builds creative and unique solutions to market your destination within the diverse Canadian consumer and trade marketplace. We offer:
Strategic Campaigns and Promotions
Building New Product Offerings
Sales Missions
Media Missions
FAM Trips
Special Events for Trade and Consumers
Events and Exhibitions
Market Research and Reporting
Communication Across Platforms, Social & Digital Media and Newsletters
Dedicated professionals with a passion for travel.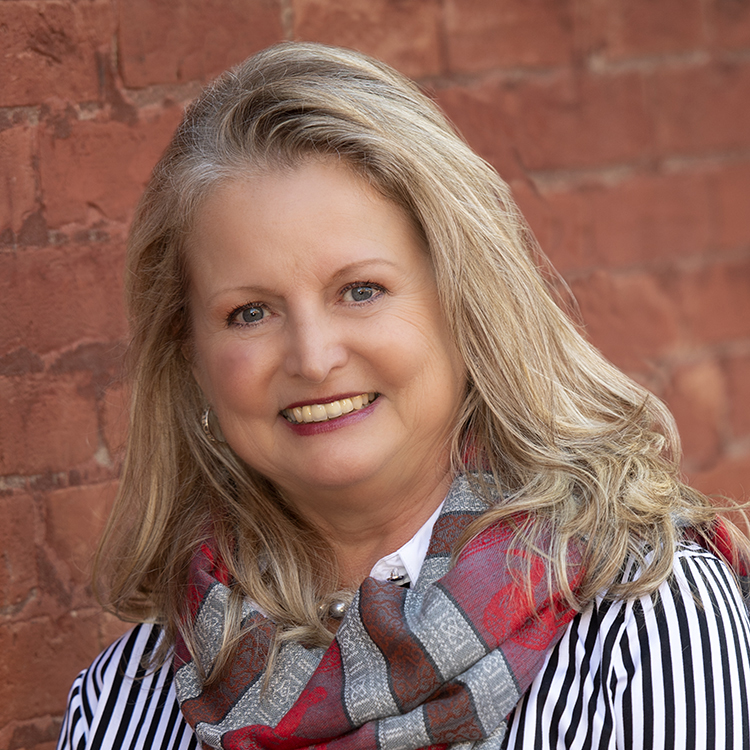 Annika Klint
Managing Director
In a successful travel industry career spanning over two decades, Annika Klint has hands on industry experience including owning, operating and holding senior management positions with numerous travel enterprises. Annika's successful senior executive level responsibilities include VP/Sales & Relationship Marketing –Retail position at My Travel Canada (now Thomas Cook Holidays). She brought revenue generating programs with innovative Preferred Supplier strategies and national loyalty programs. Before starting her company in June 2008 she was VP/GM of one of Canada's largest Virtuoso Luxury agencies located in the heart Toronto. Annika has sat on many boards including the Travel Industry Council of Ontario (TICO) and The Association of Canadian Travel Agencies (ACTA) as co-chair. She also serves on the Advisory Board for Seneca College's Tourism and Hospitality Management Program. She has built a solid reputation in the travel industry by creating unique sales and marketing initiatives, training programs and various corporate/consumer events which ultimately enhanced the company's profile while also securing substantial increases in sales and profits.

Rebecca Seeds
Sales Training Manager
Rebecca Seeds has worn the Sales Manager hat for over 15 years in the Travel Industry. Rebecca graduated from Humber College with a Travel & Tourism diploma, and her adventures started the day she became a reservation agent at Hillcrest Tours. She quickly moved up in the company and found her true calling as Sales Manager of Canada. After 9 years she jumped ship and ventured into the destination marketing world. Her career in sales and marketing has taken her all over Canada, and allowed her to represent some exciting destinations such as St. Maarten, Texas, North Carolina, US Virgin Islands and more. After 15 years of working in the industry and 2 kids later, Rebecca's love and passion for the travel industry still excites her. She looks for new and creative ways to keep that excitement alive for the travel agents and partners she works with.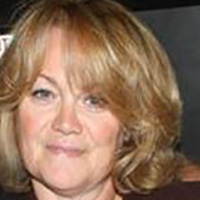 Catherine Ball
Business Development Manager
Catherine Ball has spent the past 20 years experiencing all aspects of the Canadian travel industry. From a flight attendant with NationAir to running a Canadian National Network of homebased travel agents, Catherine has worked extensively in all levels of the industry. She has spent years with airlines, wholesalers, retailers, car & hotel companies as well as working in the area of groups and incentives. She spent a number of years working in the sports related area directly with the Toronto Argonauts and Calgary Stampeders. Working with the retail travel agents directly has given her a unique perspective on the needs and wants of the Canadian retail agent and their customers.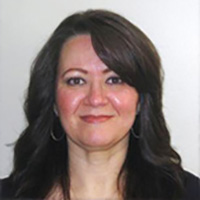 Sonia Machado
Business Development Manager
Sonia Machado's career in customer service spans over 15 years. Her most recent work is set in Calgary, as Sales Manager for Sunset Resorts Jamaica, Western Canada. Prior to that, she worked as a Business Development Manager – Southern Alberta for Thomas Cook Canada, a company whose associations included Sunquest, Holiday House, FunSun, Network and Encore. Creating strong relationships with agencies, participating in trade shows, training new agents, presenting on destinations and products, and escorting agents on FAM visits were just a few of her comprehensive responsibilities. Sonia has also served as a Sales Representative – Southern Alberta for Transat Holidays/Nolitours amassing strategic partnerships with agencies and guiding travel agents on trainings and client bookings. Sonia holds a Travel and Tourism certificate and is fluent in Portuguese.
KAI has represented us in the Canadian market over the last six years and through her enthusiasm, commitment and proactive sales approach, she has made immediate impact on our business from this market. Her strong tour operator, trade and travel agency relationships have helped to increase awareness for all our hotels in Canada.
It is a truly pleasure to work with Annika and her team and we look forward to a long lasting relationship!

Sylvia Scholey
VP SALES, MARKETING AND E-COMMERCE @ ELEGANT HOTELS GROUP
We have worked with Klint & Associates for the past five years. Klint & Associates took on the task of marketing Tranquility Bay Antigua to the Canadian travel market. I have been consistently impressed by their professionalism and performance towards their work. Klint & Associates interpersonal and communication skills have led to productive relationships with various tour companies, resulting in a much needed increase in occupancies for my company.
Ms. Annika Klint, the name principal of the company has demonstrated that she is quite competent in developing productive market relationships, thus improving the bottom-line. I highly recommend the services of Ms. Klint and her company.

Mike Pigott
CHAIRMAN @ TRANQUILITY BAY ANTIQUA
It has been a true pleasure working with Annika, who has us grown our Canadian business significantly over the past several years. Her professionalism and dedication to Coconut Bay Beach Resort & Spa is clearly demonstrated in her ability to successfully achieve the set goals of our organization.
We appreciate her enthusiasm and hard work in the Canadian market – her team is so passionate in what they do, which makes working with them such a great experience.

Mark Adams
CEO @ STERLING HOSPITALITY
I have had the delight of working with Annika for over fifteen years. Initially, our relationship was as colleagues at one of Canada's largest tour operators – now Thomas Cook Canada – where our roles as Vice Presidents with responsibility for marketing (wholesale and retail respectively) could so easily have been overly-competitive, but which in practice were mutually supportive.
Annika always puts the customer at the centre of all she does, with a single-minded focus that also leads her to some innovative out-of-the-box solutions to business challenges. Latterly I have worked with Annika as our respective organizations do business together and I value our on-going relationship greatly.
KAI is a first class marketing company and Annika is a class act: if you have an opportunity to work with her, grab it with both hands!

Chris Robinson
THE CHRIS ROBINSON TRAVEL SHOW
Klint & associates inc. (KAI) are very knowledgeable in regards to Canadian travel industry (including tour operators & travel agents), she is results orientated and very professional. I would highly recommend their marketing services.
Cynthia O'Connell
GENERAL MANAGER @ MOUNT CINNAMON RESORT
We have had the pleasure of working with Annika Klint in her capacity of Vice President of one of Canada's largest Virtuoso travel agencies for the past number of years and now through KAI. Annika continues to play a key role in developing the relationship between the airline, the travel agency and travel supplier.
In our dealings Annika always maintained a high level of integrity and professionalism. We would not hesitate to recommend Annika to whomever may wish to secure her services in the future.

Peter Wilson
G.M. PASSENGER SALES CANADA @ AIR CANADA
I worked with Annika in her capacity of Vice President, Sales & Relationship Marketing – Retail for MyTravel Group from 2001 to 2004 and her knowledge of the travel industry is second to none.
Annika consistently demonstrated a positive and creative approach to problem solving. She takes the time to understand the situation and adapts accordingly to produce results. She has an exceptional arsenal of travel industry experience and strong knowledge of the traditional Canadian tour operator models and the ever changing online distribution models .
She is extremely well connected within the travel agency communities in both the US and Canada and understands the many markets including the luxury market and the European product needs. Well versed, well rounded and truly an asset to any organization in any capacity.

Lorrie King
PRESIDENT @ MYTRAVEL CANADA RETAIL
We have had the pleasure of working with Annika Klint in her capacity of Vice President of one of Canada's largest Virtuoso travel agencies for the past number of years and now through KAI. Annika continues to play a key role in developing the relationship between the airline, the travel agency and travel supplier.
In our dealings Annika always maintained a high level of integrity and professionalism.We would not hesitate to recommend Annika to whomever may wish to secure her services in the future.

Susan Vendryes
MANAGER, REGIONAL SALES @ AIR CANADA
When Cuba Cruise first launched in 2011, one of our biggest challenges was to introduce a new, untested product to a very well-established marketplace. Everybody thought they knew what Cuba was, but we had something unique. We approached Annika Klint and her team at KAI to help us break down barriers and reach key decision makers at established Tour Operators large and small.
Annika and her team have been working in the Canadian tourism industry for many years, and their relationship network is very strong. They also see opportunity where others see difficulty, and were up for the challenge. They called on their contacts, found the right people, and very ably and persistently put this unique new product in front of buyers. For every concern expressed, they found a response that satisfied. When complications arose, she was quick and pragmatic in finding solutions and got results, building us a team of loyal sales partners.
Annika was not only successful, she was a delight to work with – optimistic and insightful, she consistently found the right way to get through the door and onto the agenda. If you are looking to build a marketing and sales presence in the Canadian tourism industry, I would not hesitate to suggest that Annika and her team deserve a close look.

Dugald Wells
PRESIDENT @ CUBA CRUISE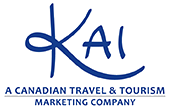 Our goal – to provide our clients with new, fresh, and cost-competitive options that deliver results.
KAI is a member of the following associations and groups: